Michael Joseph, Safaricom's founding CEO, has exited the company, after a 23-year stint.
In a statement, Safaricom announced Joseph's departure from his role as a board member of the company effective 1st August.
That board membership was Joseph's only remaining role in the company he built from scratch to become one of the region's most respected and most profitable.
In the 23 years that he has served Safaricom, Joseph has held various positions including as General Manager and CEO. In the latter role, he has served twice, first from 2000 to 2010 and secondly from 2019 to 2020 in an acting capacity after the passing on of his successor, Bob Collymore.
In his time as CEO at Safaricom, Joseph oversaw the growth of the telco from a paltry 18,000 subscribers to over 17 million. It was also during his time that M-Pesa, the revolutionary mobile money platform, was launched. In his tenure, Safaricom was also listed at the Nairobi Securities Exchange (then known as the Nairobi Stock Exchange).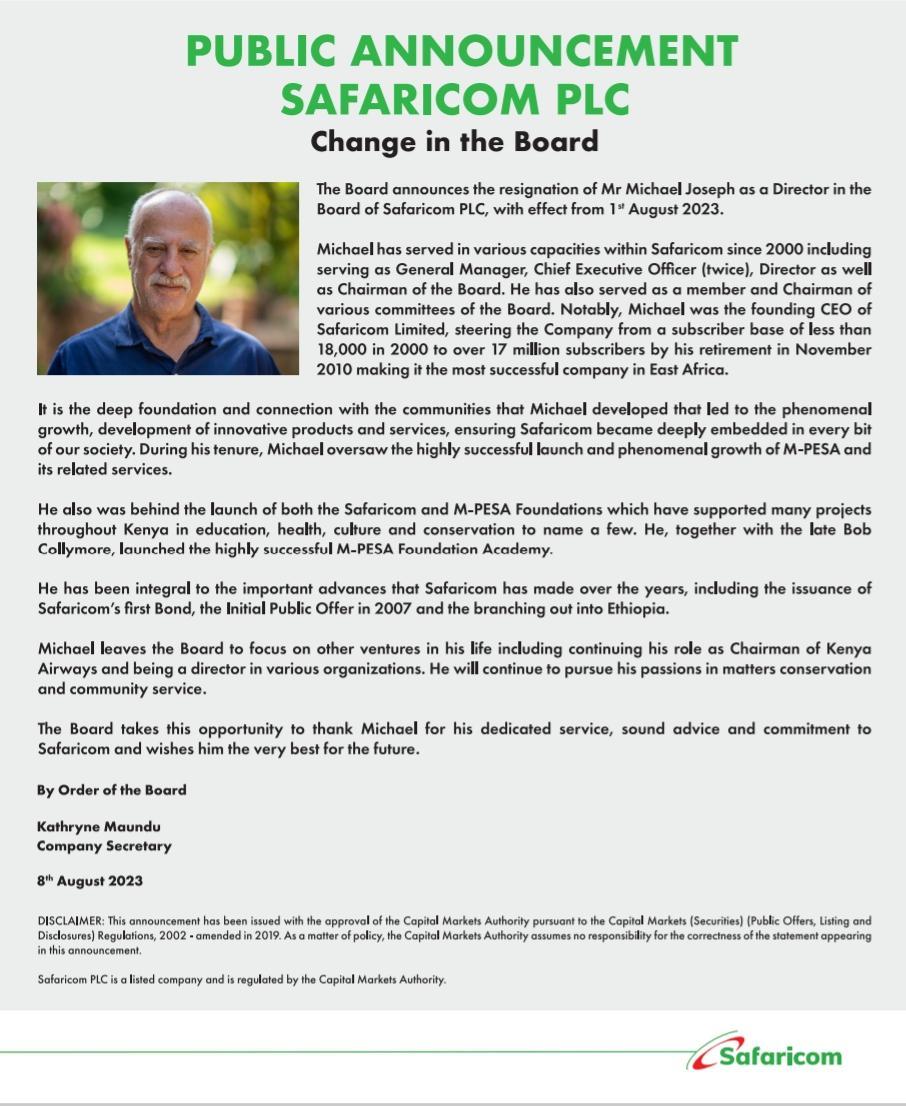 Joseph's departure from the Safaricom board comes exactly a year since he stepped down from being the board's chairperson. Then, he cited the need to have more flexibility to guide the company's foray into the Ethiopian market. He was replaced as chair by John Ngumi, who would be forced out in just a few months.
Recent changes at the Safaricom board has seen other big names such as Kibaki-era ICT PS Bitange Ndemo also exit while new faces like the new chairman Adil Khawaja have taken over.