Cryptocurrency project Worldcoin's activities have been suspended in Kenya.
The government has issued a statement to that effect moments ago.
"The government has suspended forthwith, activities of Worldcoin and any other entity that may be similarly engaging the people of Kenya until relevant public agencies certify the absence of any risks to the general public whatsoever," a statement from the Ministry of Interior and National Administration signed by the Cabinet Secretary, Kithure Kindiki, reads.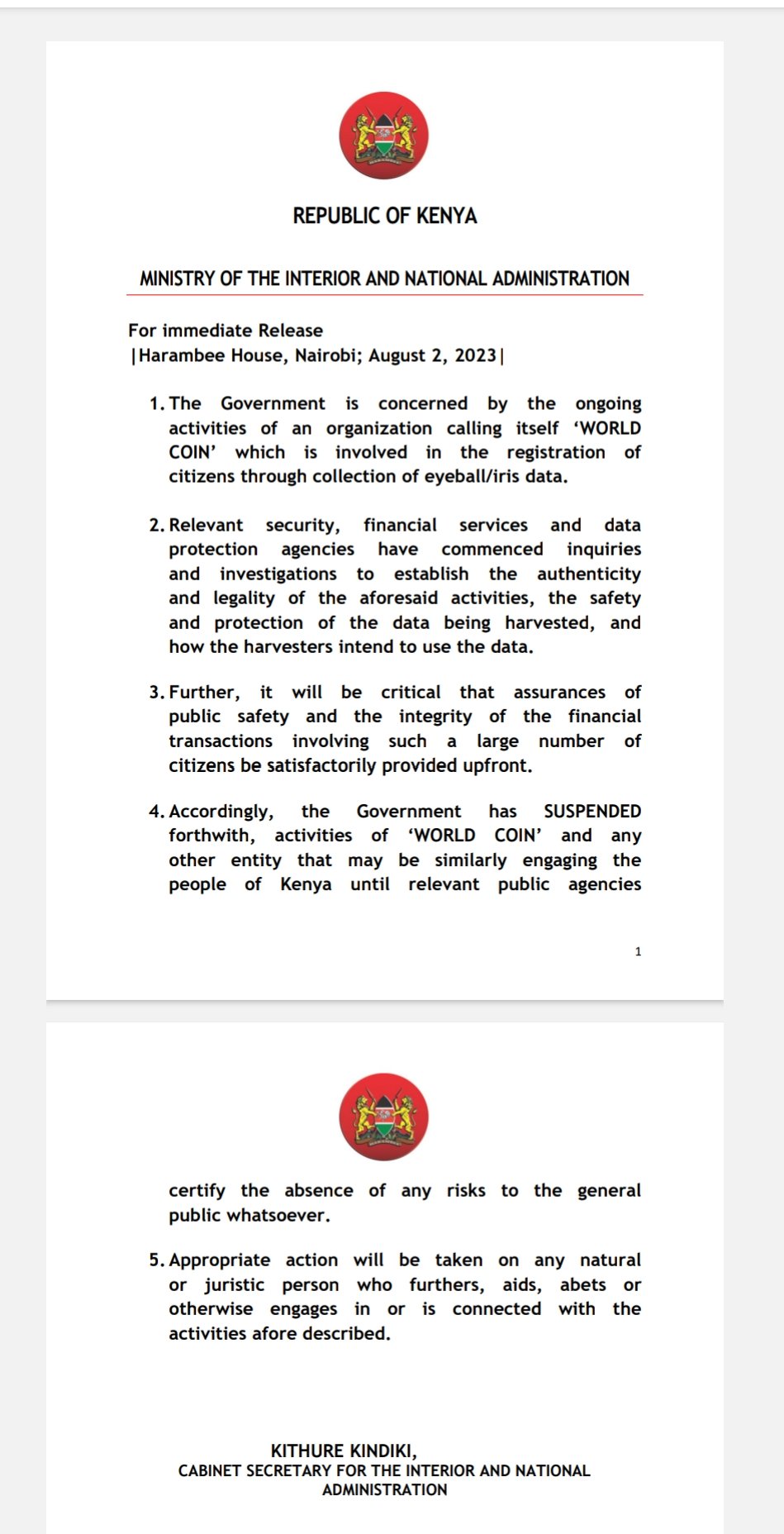 Worldcoin's activities in the country, especially in Nairobi where they have been centred, have drawn eyebrows over the last week after the crypto project launched globally. Kenyans have thronged sign up sites in their thousands, mostly incentivised by the tokens issued to them upon successful registration that Kenyans have been cashing out from the Worldcoin token, WLD, to Kenya Shillings.
The huge reception of the crypto project's activities in the country has seen its wallet app, dubbed the World App, rise to the top of app download charts in Kenya.
Estimates put the number of people that have been registered in Kenya at over 350,000.
Yesterday, police stopped registration at the Kenyatta International Conference Centre in Nairobi citing security risks posed by the large crowds that had thronged the venue to have their iris scanned.